This is an archived article and the information in the article may be outdated. Please look at the time stamp on the story to see when it was last updated.
DENVER — The 911 dispatcher responsible for handling the call that resulted in the shooting death of Kristine Kirk, and an investigation about Denver Police response times, has resigned.
Sources tell FOX31 Denver the dispatcher received notice she would be fired Friday.  She decided to resign the same day.
"After considering the request, the dismissal letter has been withdrawn and her resignation accepted," said Daelene Mix of the Department of Public Safety.
The dispatcher spoke exclusively with FOX31 Denver and that interview will air Monday night on FOX31 Denver news at 9.
Dispatcher fired in Kirk murder blames software update for problems that night. Other dispatchers complained too.Exclusive interview tonight

— justinjoseph (@justinjoseph) June 9, 2014
Kirk was allegedly shot by her husband, Richard Kirk, on April 14 while he was hallucinating after eating an editable marijuana candy and taking some prescription medication, police said.
Kristine Kirk called 911 because her husband was "talking about the end of the world and he wanted her to shoot him," according to his arrest affidavit.   Denver Police officers were dispatched to the home, but arrived after Kristine Kirk was shot and killed.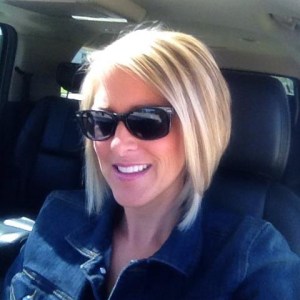 According to a probable cause statement, Kirk admitted to police that he shot his wife.
DPD launched an internal investigation into their response time and found it took 13 minutes to the to the victim's house on South St. Paul Street near East Evans Avenue. It's a standard response time.
STORY: Documents detail how dispatchers handled call that ended in mother's murder
The dispatcher alleged a software glitch at the Denver Communications Center prevented her from learning the call at the Kirk household was escalating.
Officers complained they did not know that what started as a routine domestic call had escalated and that a weapon was involved until it was too late.
Under an open records request, we found 12 complaints which support the dispatchers allegations.
The 12 complaints regarding how call takers alerted dispatchers about call details occurred during that time.
One of those complaints involved a problematic software update that happened on April 1.
In May, Denver Police said the 911 call take on the phone with Kristine Kirk was taking notes about what was going on, but she did not provide verbal updates to the patrol officers.  She was forwarding the notes to officers' laptops, but the officers were driving to the scene  and unable to read the notes.
The dispatcher was placed on administrative leave after the incident.
The Denver Department of Public Safety found no wrongdoing with DPD's response.
Richard Kirk remains in jail on a first-degree murder charges.