This is an archived article and the information in the article may be outdated. Please look at the time stamp on the story to see when it was last updated.
Peter McEvoy posted this photo on his Twitter account late on Tuesday, showing a huge plume of smoke from the Black Forest Fire that was visible from the bleachers behind a baseball game at Pine Creek High School. The High School is just southwest of the evacuation area.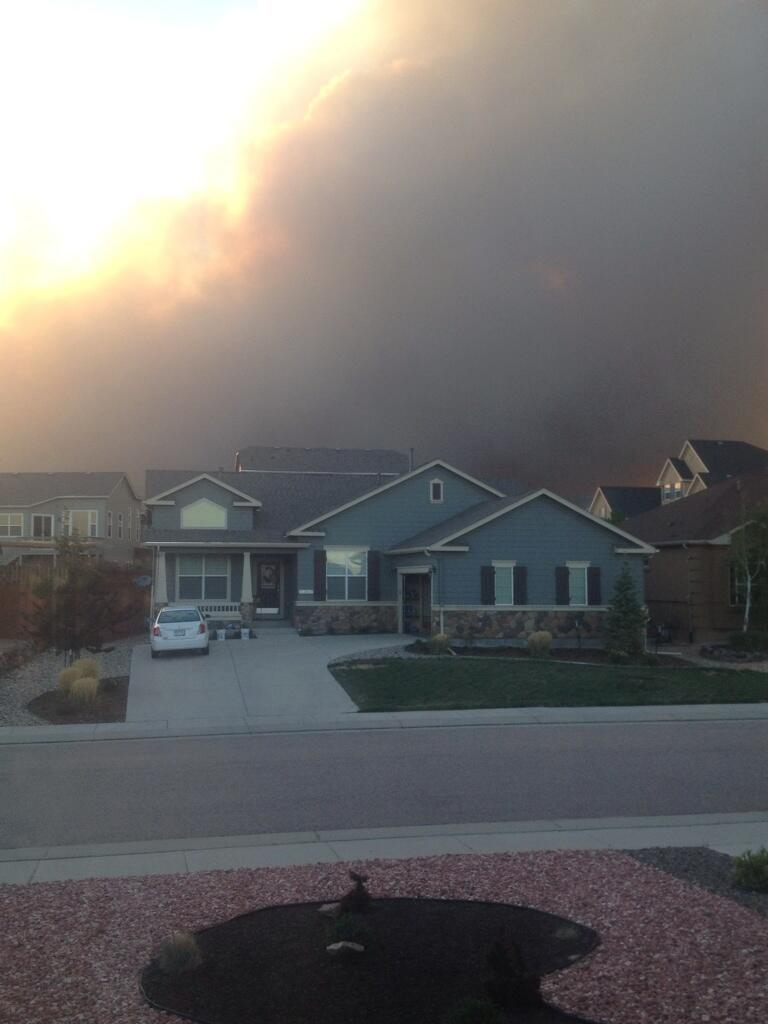 Kiara Yves, 15, posted this photo of "the home I've been growing up in for 6 years" to her Twitter account and Tumblr blog just before her family evacuated it Tuesday night.
Joel Pingleton also posted a photo of his Colorado Springs neighborhood before he evacuated on Tuesday, showing the scope of the fire and the area it was bearing down on. Pingleton also posted about what he grabbed from his home before evacuating: "My mom, brother, hard drive for my computer, my shotgun, a couple shirts, and my bible. #priorities"
Tiffany Chase posted this photo on her Facebook page of a firefighter, who has thus far only been identified as Colby, rescuing a baby deer from the Black Forest Fire burn area on Tuesday.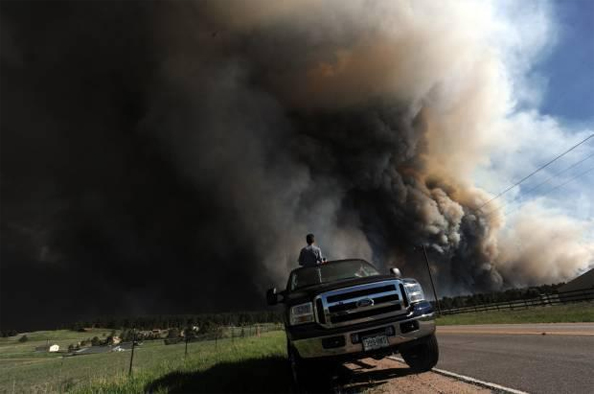 Two days earlier, Joseph Marsh, a graphic designer and self-professed Disneyland fanatic, was out and about in Colorado Springs, searching for trucks that resembled Tomater from Disney Pixar's "Cars" franchise. On Wednesday, he was following the Black Forest Fire, snapping this photo just south of the evacuation zone around 11:30 a.m.