This is an archived article and the information in the article may be outdated. Please look at the time stamp on the story to see when it was last updated.
AURORA, Colo. -- A little girl who was in a minivan that was struck by an Amtrak train in southern Colorado on Sunday is expected to survive.
Four-year-old Heidi Miller was the lone survivor of the horrific accident that claimed the lives of her parents and three young sisters.
She was flown to Children's Hospital Colorado in Aurora after the crash. Paramedics feared she had suffered internal injuries, but that does not appear to be the case.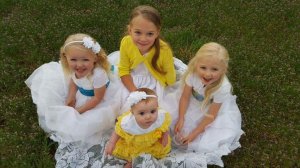 According to relatives, she was in stable condition Monday night and outside of a minor head injury and a couple of broken bones in her hand, she is physically doing OK.
However, they are worried about her emotional and psychological health after losing her entire family.
"She was old enough to understand what happened and she realized what happened," said Keith Schlabach, the cousin of the girl's father, Steve Miller.
Her parents, Steve and Christina Miller, and her three sisters, ages 6, 2 and 8 months, died from their injuries suffered in the accident near Trinidad.
Family and friends might never know how the family's van ended up on the tracks. The Millers were on their way to church when the crash occurred.
"The only thing I saw was a child's car seat headrest on the ground," said one witness who arrived moments after the collision.
Witnesses told Colorado State Patrol investigators the family tried to stop but was unable to in time. There were no crossing arms. Family members rushed to the scene after hearing there had be a crash involving a silver minivan.
"We were reasonably sure it was them because they weren't answering their phones and it was the right vehicle description," Schlabach said.
While relatives are still in shock, they are vowing to take care of the little girl who survived.
A GoFundMe page has been created to help pay for the family's funeral expenses as well as Heidi Miller's Life Flight to Children's Hospital.