This is an archived article and the information in the article may be outdated. Please look at the time stamp on the story to see when it was last updated.
DENVER — The Denver Zoo's pride just doubled in size. Four young African lions arrived at the zoo on Wednesday from the Lee Richardson Zoo in Garden City, Kan. They are all brothers.
The cubs are 1 year old and weigh more than 200 pounds each, according to officials with the Denver Zoo.
"The male cubs were beginning to be pushed out by their father at Lee Richardson Zoo, a natural occurrence that is common in prides as males start to reach sexual maturity," zoo officials said in a statement Wednesday.
Their mother, father and sister will remain at Lee Richardson Zoo.
The cubs' African-based names are Kito, which means jewel; Bahati, which means lucky; Usiku, which means night; and Jasiri, which means adventurous, zoo officials said.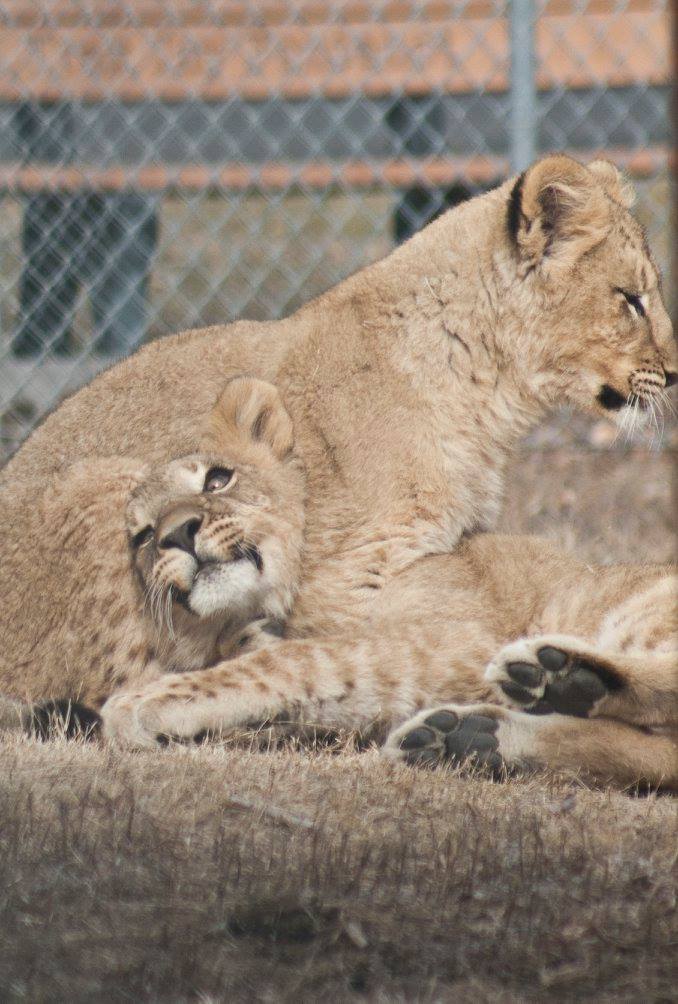 "The cubs will be in the maternity area of the Predator Ridge exhibit until they become accustomed to their new surroundings and clear a mandatory quarantine period," officials said. "Denver Zoo will announce when guests may visit the cubs in their new home soon."
Denver Zoo is home to four other lions: Adult females Neliah and Sabi, male cub Kalu, and female cub Kamara.