This is an archived article and the information in the article may be outdated. Please look at the time stamp on the story to see when it was last updated.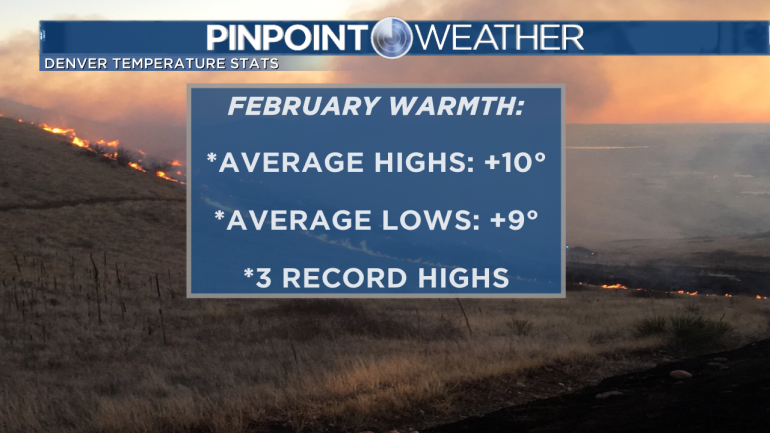 DENVER — This year currently ranks as the second-warmest February on record in Denver. Records go back to 1872.
It's also the driest on record with just a trace of precipitation having been recorded at Denver International Airport, the official reporting station for the National Weather Service.
It's also tied for the least snowiest February on record with just a trace of snow. Only a trace of snow fell in Denver in February 2009.
The average monthly temperature when combining highs and lows is 43.2 degrees — only 0.5 degrees behind the warmest February in 1954.
That mark might be temporarily overtaken this week before snow and colder temperatures arrive on Thursday.
The average high temperatures are running 10 degrees above normal, which is 46 degrees. Three record high days have been set this month, including an all-time February record of 80 degrees on Feb. 10.