This is an archived article and the information in the article may be outdated. Please look at the time stamp on the story to see when it was last updated.
MORGAN COUNTY, Colo. — The Morgan County Sheriff's Office is investigating after a body was found inside an animal shed.
It comes just a week after 41-year-old Santos Macias was found dead in the garage of a vacant property and 19-year-old Destiny McMinn was reported missing. Macias was believed to be dating McMinn.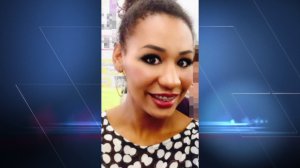 Investigators have not said whether they think there is any connection between the two deaths, but after Macias was found dead, the sheriff's office said it was concerned about McMinn's safety and was actively looking for her.
The first body was found near U.S. 34 and Saunders Road.
The second body was found Sunday night, about 12 miles away, on property in the 9000 block of Morgan County Road Q, according to the sheriff's office.
Investigators have not said whether the body found Sunday is a man or a woman, or provided any details about a possible cause of death.
These are the first two homicides of the year in Morgan County.
"We don't have a large amount of homicides in the county," Morgan County Undersheriff Dave Martin said after the first body was found.
The sheriff's office, the Brush Police Department and the Fort Morgan Police Department are working the case. They are hoping someone knows something or has seen something and calls police with information.
Anyone with information is asked to call the sheriff's office at 970-867-2461.