This is an archived article and the information in the article may be outdated. Please look at the time stamp on the story to see when it was last updated.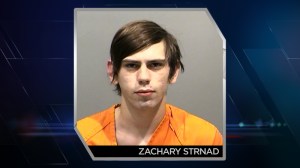 JEFFERSON COUNTY, Colo. — Zachary Strnad will spend the next decade behind bars after hearing his sentence in a Jefferson County courtroom Friday.
Strnad, 20, pleaded guilty to drinking and driving — killing 38-year-old Tom Flanagan while he was cycling on Lookout Mountain in August.
Flanagan was riding downhill on Lookout Mountain Road when Strnad, driving uphill under the influence, hit and killed him while passing another vehicle on a blind curve, across double yellow lines, according to the Jefferson County District Attorney's Office.
Flanagan died a few hours later from his injuries.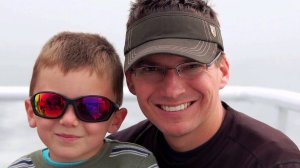 During the emotional sentencing, Strnad pleaded for mercy by the judge, saying he was "sorry for his actions."
The court heard from members of the Flanagan family, including his wife who said in a statement, "the courtroom is full in the name of justice." Pictures of Flanagan's mangled body and bike were also shown for the judge to see.
"It remains a solemn occasion regardless of the sentencing outcome because the fact remains that today is not an ending because tomorrow is another day without Tom," said Rebecca Johnson, Flanagan's sister-in-law.
"The number of deaths that we are seeing just in Jefferson County from individuals that are drinking and driving — it's out of control and it's got to stop and we need to aggressively prosecute those kind of cases," District Attorney Peter Weir said.