This is an archived article and the information in the article may be outdated. Please look at the time stamp on the story to see when it was last updated.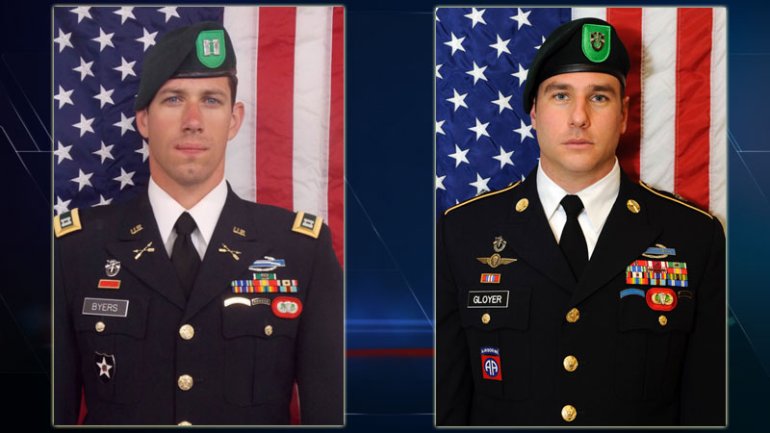 FORT CARSON, Colo. — Two soldiers from Fort Carson were killed in action Thursday while serving in Afghanistan.
The Department of Defense said Capt. Andrew D. Byers, 30, and Sgt. 1st Class Ryan A. Gloyer, 34, died from wounds they suffered while fighting enemy forces in Kunduz, Afghanistan.
Byers and Gloyer were with Company B, 2nd Battalion, 10th Special Forces Group (Airborne) based out of Fort Carson.
Both were highly decorated members of the special forces. The 10th Special Forces Group currently leads the special operations task force in Afghanistan.
Byers was from Rolesville, N.C., and Gloyer was from Greenville, Pa.
"It is always hard to lose a part of our military family. Our thoughts and prayers are with Capt. Andrew D. Byers and Sgt. 1st Class Gloyer's family and friends during this very difficult time," Fort Carson officials said Friday.