This is an archived article and the information in the article may be outdated. Please look at the time stamp on the story to see when it was last updated.
CENTENNIAL, Colo. — A Centennial family is hoping to track down the man they say put a 19-year-old in the hospital after a suspected case of road rage.
Vinny Barela said Sunday he was still, one day after the incident.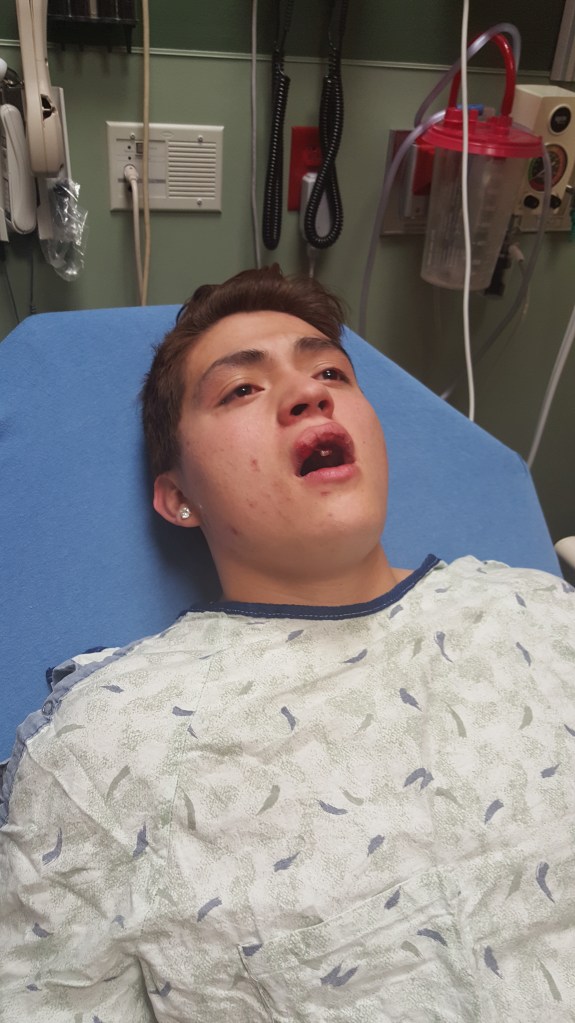 "So swollen," Barela said. "So much pain. More pain than (Sunday)."
Barela said it started on C-470 on Saturday morning as he was driving his second cousin, Angelica, to work at the Park Meadows Mall. He said a man in a truck almost sideswiped his car.
"He just came into our lane," Angelica said. "I don't know if he didn't look over his shoulder or what, but he literally almost hit the car."
Barela said he immediately slammed on his horn.
"Like any concerned person would do, to let him know that we were there," Angelica said.
But it didn't end there. Barela said the cars exited the highway at South Yosemite Street, ending up next to each other at a red light.
"The guy then rolled down his window and started screaming at us," Angelica said. "And the only thing Vinny said was 'learn how to drive.'"
Before they knew it, they said the man jumped out of his truck and opened Barela's driver side door.
"He grabbed me, pulled me out more and then just started hitting me," Barela said.
Witnesses called police. After throwing several punches to Barela's face, Angelica said the man took off in his truck. Barela was rushed to the hospital.
"My teeth were about to fall out," he said. "I was gushing blood. My nose was bleeding."
Barela's father, Manny, said it took hours of surgery to straighten his son's two front teeth. He'll find out Friday if they can be saved despite severe root damage.
"His face was so swollen and beat up," Manny Barela said. "First of all, I thanked God that he was alive, but then anger, you know. I can't believe some man put his hand on my kid."
The family wants justice. They said the Lone Tree Police Department has a good description of the man's truck.
Police said they are investigating the incident and they are actively looking for the man involved.
FOX31 Denver's Amanda Zitzman wrote and contributed to this report.