This is an archived article and the information in the article may be outdated. Please look at the time stamp on the story to see when it was last updated.
THORNTON, Colo. — A 15-year-old boy was arrested late Saturday night in the death of 10-year-old Kiaya Campbell, the Thornton Police Department said Sunday.
The boy was booked into the Adams County Juvenile Detention facility for investigation of first-degree murder.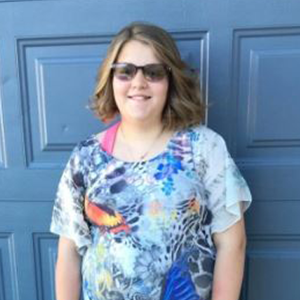 Campbell disappeared Wednesday night.
Her father told police that she and his girlfriend's 15-year-old son left home in the 12400 block of Forest Drive about 8 p.m. to walk to a nearby shopping center.
The 15-year-old boy told police they got separated when a rainstorm moved in. She was reported missing just before midnight.
An Amber Alert was issued Thursday, and officers and volunteers canvassed the area all day.
Her body was found Thursday evening in a grassy area near East 128th Avenue and Jasmine Street, about one mile from the home.
Police have not said whether the suspect is the father's girlfriend's son.
"Because of his status as a juvenile, his name is not being release," police stated.
An exact cause of death has not been released but the coroner confirmed it was "other than accidental."
On Friday, police confirmed her death was being investigated as a homicide.
Neighbors described the young girl as a beautiful soul who was vivacious and innocent.
She posted lots of videos on YouTube over the past several years, showing off her new glasses, her homemade slime and collection of squishes.
At two memorials for the 10-year-old girl on Sunday, many people didn't know her. But they brought her bouquets, uttered prayers,and left messages on the sidewalk with colorful chalk art.
"It was literally in my front yard. And I really didn't sleep for two nights," said neighbor, Janelle, who did want to give her last name.
The former elementary school teacher said things will be different now that police have made an arrest in the girl's death.
"My feeling is like good. Good. There is justice," Janelle said.
Another neighbor, who also didn't want to reveal his last name, said he spoke to the man who found the girl's body.
"My neighbor came walking up with his phone, and I'm on my deck there. He's like, 'What's your address?' And he goes, 'I found the 10-year-old girl,'" Bruce said.
Now a 15-year-old boy faces a first-degree murder charge.
"A 15 year old. Imagine," said Bruce.
Kiaya's mother has set up a GoFundMe page to help lay her daughter to rest.