This is an archived article and the information in the article may be outdated. Please look at the time stamp on the story to see when it was last updated.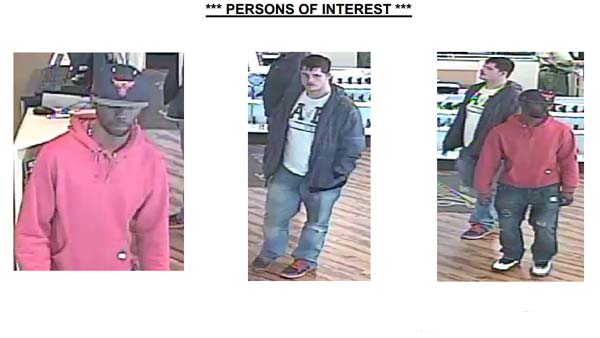 CENTENNIAL, Colo. — Almost two weeks ago, police say an unknown number of suspects broke into a gun store in Centennial and made off with a total of 14 handguns.
The Arapahone County Sheriff's Office said the robbery took place at the Centennial Gun Club, located at 6649 South Paris Street, on Dec. 8 at approximately 1 a.m.
Police gave few details about the investigation, but did release a statement saying they are looking for two persons of interest. The photos of both individuals can bee seen above.
Police stressed that these two men are not considered suspects at this time.
If you have information about either one of these men or about the robbery, you are being urged to call the Arapahoe County Sheriff's Office tipline at 720-874-8477 or call Crime Stoppers at 720-913-7867. You can also text any tips you may have to 274637.
Information can be given anonymously.