This is an archived article and the information in the article may be outdated. Please look at the time stamp on the story to see when it was last updated.
EL PASO COUNTY, Colo. — One of the two suspected gang members who authorities want to question in connection with the murder of Colorado Director of Corrections Tom Clements and Denver delivery driver Nathan Leon was in custody Friday.
According to El Paso County Sheriff's Office spokesperson Jeff Kramer, James Lohr, 47, had been arrested early Friday.
Lohr was spotted in a car a few miles from Colorado Springs. Police took him into custody on outstanding warrants following a pursuit at about 1:30 a.m.
Police say he threw a gun out of the car during the pursuit.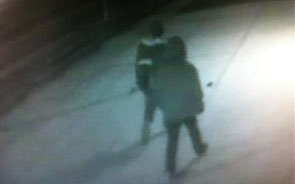 A surveillance camera in the 2300 block of E. Bijou St. shows two adult males pick up the gun later.
Late Friday night, Colorado Springs Police said the gun had been turned into them and it was placed into evidence. The two men in the surveillance video were not in trouble.
The other man wanted by police, 31-year-old Thomas Guolee, was still at large.
The arrest was confirmed one day after authorities questioned two associates of Evan Ebel, the man suspected in the killing of Clements and Leon. Ebel died in a shootout with police in Texas deputies near Dallas days after Clements' was murdered on March 19.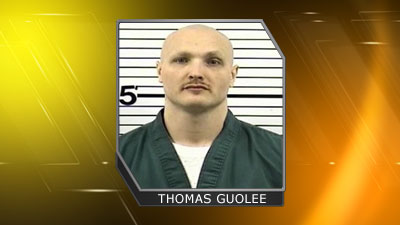 Police say they believe Lohr, Guolee and Ebel were all members of the 211 Crew, a white supremacist prison gang. The three collaborated a day before Clements was killed in Monument, according to a source, and at least one is a parolee.
Both Lohr and Guolee were also wanted on warrants unrelated to the Clements case at the time.
Clements was widely recognized for cracking down on prison gangs, including the 211 Crew. He is thought to have been shot at his home by Ebel, who was out of prison on parole four years early due to a clerical error.