This is a sponsored segment by Consumer Product Newsgroup.
A school year can be more successful for students of every age and learning level with just 3 Back-to-School Essentials! David Gregg – CP Newsgroup's Executive Editor partnered with category-leading companies to introduce us to these essential student support solutions!
Items Mentioned:
Adobe Express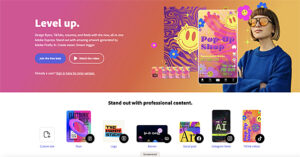 Adobe Express is an all-in-one content creation tool to help students design standout school projects and more! Adobe Express is a free web and mobile-based app that empowers the entire family during the Back-to-School season with thousands of customizable templates – including class schedules, school supply checklists, and more! The in-app editor makes it simple for students to produce content – including engaging videos, audio, stunning images, and animations – with just a few taps! From book reports to science projects and presentations – Adobe Express gives kids of every learning style the ability to create amazing content – which in turn builds confidence and grades!
PRICE: Free!
WEB: Adobe.com/express
SanDisk Ultra microSD Cards for Chromebook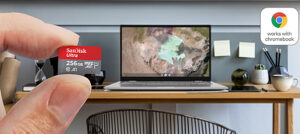 Students need an easy, secure, and affordable storage solution to add space, backup files, photos, videos, and more on their Chromebook laptops! That's why SanDisk's Ultra micro SD cards for Chromebooks is a back-to-school essential. It's tested and certified to elevate a Chromebook user's experience with quick file transfers to take schoolwork anywhere. With transfer speeds up to 120 megabytes per second, the SanDisk Ultra microSD cards for Chromebook are rated A11 for fast app launch and performance! It's waterproof, temperature-proof, x-ray-proof, magnet-proof, and shock-proof to help stand up to student mishaps!
PRICE: Starts at $12.99
WEB: SanDisk.com
Otterbox Power Products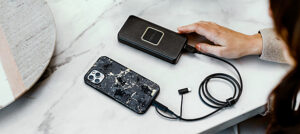 Student laptops, tablets, and phones require a never-ending supply of power – that's why Otterbox Power Products are my final back-to-school essential! They include a variety of power banks, wall chargers, car chargers, and cables. OtterBox Fast Charge Power Banks provide continuously reliable power to every kind of device – adding extra battery life along with multi-port, fast charge capability – AND a slim size to easily fit in backpacks or purses. You can find all OtterBox power products and more at Otterbox.com to provide your student with the reliable power they need to succeed!
PRICE: Starts at $24.95
WEB: OtterBox.com