GlobeNewswire
SLAM Discovers More Gold
New Gold Discoveries In Emerging Gold District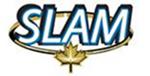 News provided by
SLAM Exploration Ltd.
Jan 25, 2023, 7:00 AM ET
MIRAMICHI, New Brunswick, Jan. 25, 2023 (GLOBE NEWSWIRE) -- SLAM Exploration Ltd. ("SLAM" or the "Company" on TSXV: SXL) is pleased to announce two additional gold-bearing float respectively grading 3.390 g/t and 2.420 g/t gold in the vicinity of a previously reported quartz boulder discovery grading 39.300 grams/tonne ("g/t") gold on its Jake Lee gold project located 30 kilometres west of Saint John, New Brunswick.
In summary, three boulders grading 39.300 g/t gold, 3.390 g/t gold and 2.420 g/t gold respectively occur within a 10 m radius at a location 250 m south of an angular quartz float grading 1.49 g/t gold. Gold ranging from 0.0100 to 0.661 g/t gold was detected in 31 samples from a total of 186 samples that were submitted for assay. These samples were collected by SLAM's advance scout team during prospecting expeditions conducted in the fall of 2022. The Company has already obtained approval to further test these gold discoveries with a trenching program as soon as weather permits. To see maps and related information about the Jake Lee gold project click SLAM.
The Jake Lee Gold Project: SLAM's Jake Lee gold project comprised of 6 claims covering 9,508 hectares spread over a 20 km stretch of volcano-sedimentary rocks along the Wheaton Brook and St George fault zones. Five of the 6 mineral claims are wholly owned by SLAM. The Roger Lake claim is subject to completion of cash and share payments over a 4-year period and a 2% NSR royalty. The Company may purchase one half of the royalty for $1,000,000 at any time and the remaining half of the royalty for $2,000,000 at any time (SLAM news release Nov 2, 2022 ). The Lepreau river placer gold occurrence (reference 563 - New Brunswick Mineral Occurrence database) lies within the Roger Lake claim. In addition, gold was detected in one soil sample containing 16.200 g/t gold and 121 samples ranging from 0.010 to 0.173 g/t gold by a soil geochemical survey of 1904 samples collected in 2021. These gold targets are associated with volcano-sedimentary and intrusive rocks that straddle the Belleisle Bay fault zone.
Goodwin Lake Option Agreement: The Company has signed an agreement granting QNB Metals Inc. ("QNB") the option to purchase 100% interest in SLAM's wholly-owned Goodwin Lake project. SLAM is to receive 500,000 shares of QNB upon signing and an additional 1,900,000 shares of QNB plus $250,000 over a 4-year period. SLAM will retain a 2% NSR royalty subject to buy-back of 1% NSR in return for $1,000,000. For more information about QNB and the option agreement click QNB-CSE.
About SLAM Exploration Ltd:
SLAM is a project-generating resource company with base and precious metal properties in New Brunswick and Ontario, Canada. In addition to its Menneval and Jake Lee gold projects, the Company owns a portfolio of base metal properties in the Bathurst Mining Camp ("BMC") in northern New Brunswick. SLAM is actively exploring the Jake Lee, Mount Victor and Little Mount Pleasant gold properties in southwestern New Brunswick where Galway Metals is working on a multi-million ounce gold deposit at Clarence stream. SLAM owns the Cumberland Bay rare earth element (REE) project in central New Brunswick. The Company holds NSR royalties on the Ferguson Brook and Ramsay Brook gold properties, the Goodwin copper nickel property and on the Superjack, Nash Creek and Coulee zinc lead copper silver properties in the BMC. The Company holds NSR royalties on the Reserve Creek and Opikeigen gold properties and also owns the Keezhik gold project in Ontario.
The Company continues to generate cash and collect securities from mineral property option agreements with other companies. The Company raised proceeds of $76,500 in a December flow-through financing and has sufficient funds for the work currently in progress. Additional information is available at SLAM or from SEDAR filings at www.sedar.com.  Follow us on twitter @SLAMGold.
QA-QC Procedures:
SLAM collected grab samples from boulders and outcrop during prospecting expeditions in October and November, 2022. A total of 49 samples were submitted to AGAT Laboratories of Mississauga, Ontario for gold analysis using Fire Assay with AAS finish. One sample above the 10 g/t detection limit was re-assayed using a gravimetric method. In addition, 137 samples were submitted to ALS Chemex for sample prep in Moncton, New Brunswick followed by gold analysis using fire assay with AAS finish (Au-AA23).
Qualifying Statements: Mike Taylor P.Geo, President and CEO of SLAM Exploration Ltd., a qualified person as defined by National Instrument 43-101, approves the technical information contained in this news release.
Forward-Looking Information
This news release includes "forward-looking statements" and "forward-looking information" within the meaning of Canadian securities legislation. All statements included in this news release, other than statements of historical fact, are forward-looking statements. Forward-looking statements include predictions, projections and forecasts and are often, but not always, identified by the use of words such as "anticipate", "believe", "plan", "estimate", "expect", "potential", "target", "budget" and "intend" and statements that an event or result "may", "will", "should", "could" or "might" occur or be achieved and other similar expressions and includes the negatives thereof.
Forward-looking information in this news release includes statements regarding: mineral resources and the Company's plans with respect to the exploration and development of its properties. Forward-looking statements are based on a number of assumptions and estimates that, while considered reasonable by management based on the business and markets in which SLAM operates, are inherently subject to significant operational, economic, and competitive uncertainties, risks and contingencies. There can be no assurance that such statements will prove to be accurate and actual results, and future events could differ materially from those anticipated in such statements. Important factors that could cause actual results to differ materially from the Company's expectations including; actual exploration results, interpretation of metallurgical characteristics of the mineralization, changes in project parameters as plans continue to be refined, future metal prices, availability of capital and financing on acceptable terms, general economic, market or business conditions, uninsured risks, regulatory changes, delays or inability to receive required approvals, and other exploration or other risks detailed herein and from time to time in the filings made by the Company with securities regulators, including those described in the Company's most recently filed MD&A. Information identifying risks and uncertainties is contained in the Company's filings with the Canadian securities regulators, which filings are available at www.sedar.com. The Company does not undertake to update or revise any forward-looking statements, except in accordance with applicable law.
CONTACT INFORMATION:
Mike Taylor, President & CEO
Contact: 506-623-8960 mike@slamexploration.com
Eugene Beukman, CFO
Contact: 604-687-2038 ebeukman@pendergroup.ca                                            SEDAR: 00012459E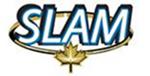 For inquiries or corrections to Press Releases, please reach out to GlobeNewswire.