GlobeNewswire
Rookout Announces Unlimited Custom Metrics That Connect Code to Business Value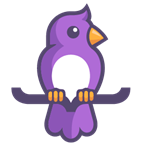 News provided by
Rookout
Jan 25, 2023, 9:55 AM ET
TEL AVIV, Israel, Jan. 25, 2023 (GLOBE NEWSWIRE) -- Rookout, the developer-first observability platform, today announces "Live Metrics" that enable developers to quickly connect their code to business value. While traditional Application Performance Monitoring (APM) solutions require predefined dashboards, and charge for each custom metric a company requests, Rookout's Dynamic Observability platform allows developers to collect any metric they want on-demand and for no additional cost.

"Everyone in DevOps needs to collect and analyze custom business metrics," said Liran Haimovitch, CTO and Co-Founder of Rookout. "But many legacy monitoring vendors charge an arm and a leg for the ability to collect custom metrics – so we are offering unlimited metrics. Another issue is that these data sources need to be set up in advance, when in reality problems arise in real-time that couldn't have been foreseen. With Live Metrics, developers can click on any line of code, visualize the data directly from production, and quickly connect it to the business value."
Unlike traditional monitoring tools and APMs, which tend to focus too much on metrics like system health and SLAs, Rookout is built from the ground up for developers who care more about the actual code and business logic of their applications. Dynamic instrumentation is made possible via bytecode manipulation, typically seen in cybersecurity but uncommon amongst developer tooling. This enables developers to find the data they need instantly and deliver it anywhere in order to understand and advance their software.
Rookout is also the first platform to offer visualizations for custom metrics in the same view as the code, reducing the friction involved with context switching and troubleshooting. This means that developers no longer have to comb through lines of code in their IDE and then switch over to a completely different monitoring tool in order to search for the relevant dashboards (the problem is even worse if no helpful dashboard exists).
With Rookout Live Metrics, developers can simply click the line of code they are interested in, create the relevant visualizations on the fly without having to bother the DevOps or SRE tram, and then even send these Live Metrics to their legacy APM (Application Performance Monitoring) solution for deeper analysis.
"Rookout's Live Metrics empowers our developers to add metrics on the fly," said Lahat Abu, SVP of Engineering at DoubleVerify. "Now we can measure, debug, and solve issues we encounter in production faster than ever."
About Rookout

Rookout is a developer-first observability platform that provides an unparalleled ability to collect any piece of data, from the deepest levels of live code, on-demand. This empowers engineers to find the data they need instantly and deliver it anywhere, in order to understand and advance their software. With Rookout, software teams save hours of work and reduce debugging and logging time by 80% — with zero friction, overhead, or risk.
Contact

Adam LaGreca
Founder of 10KMedia
adam@10kmedia.co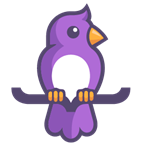 For inquiries or corrections to Press Releases, please reach out to GlobeNewswire.