AURORA, Colo. — Police have identified a suspect in the death of an Aurora woman whose body was found in Clear Creek County last month.
Shawrae Butler, 21, is wanted for first-degree murder and is considered armed and dangerous, the Aurora Police Department stated Thursday.
Butler is described as 5-foot-6 and 140 pounds. He has black hair and black eyes. He is considered to be armed and dangerous.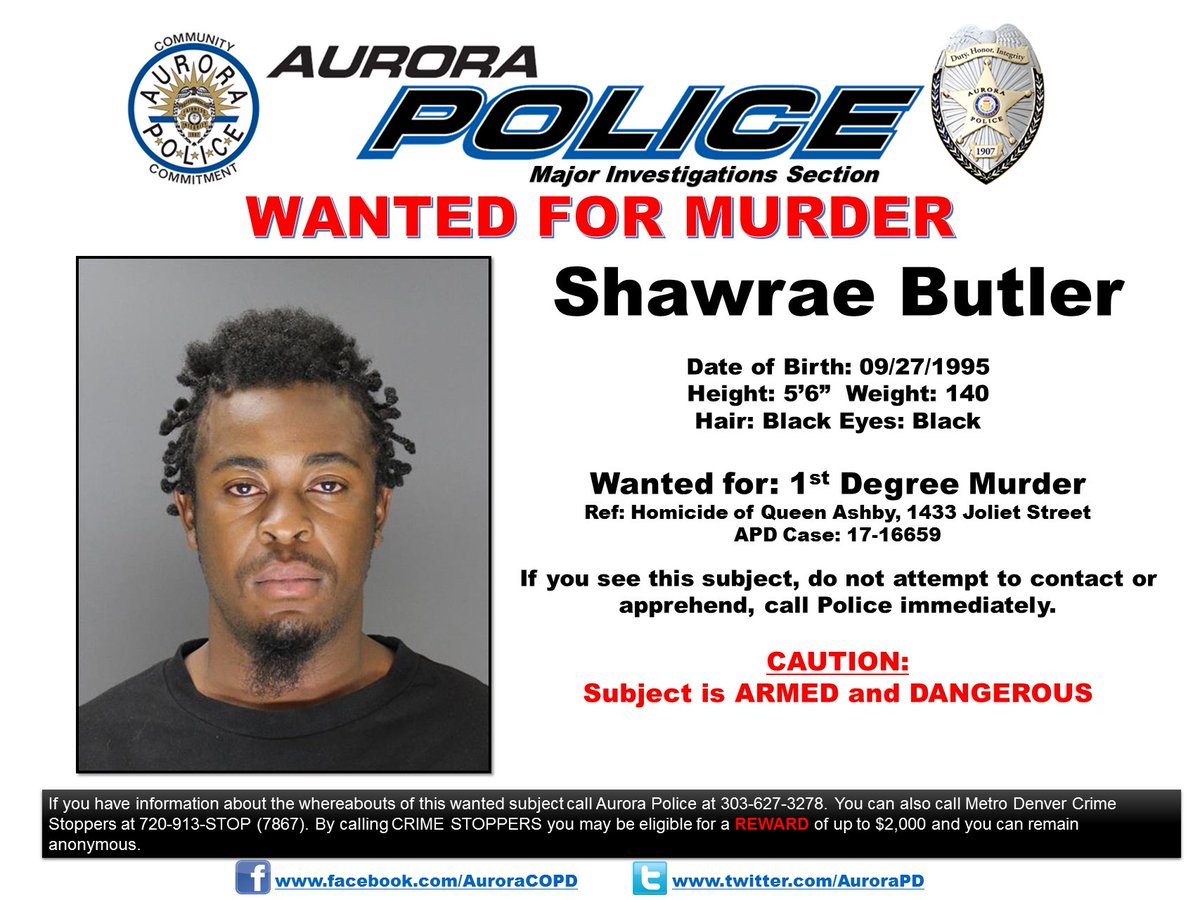 The body of Queen Ashby, 20, was found by near Colorado Highway 103 southwest of Idaho Springs on April 8.
After law enforcement could not identify her through local, state and national databases, the Colorado Bureau of Investigation released a computer-generated image seeking the public's help.
The announcement of her identification was made Tuesday.
Anyone with information is asked to call police at 303-627-3278 or Metro Denver Crime Stoppers at 720-913-7867.
AlertMe