DENVER — As of Tuesday, Denver remains snowless, which is only the 13th time the city has not recorded snowfall in August, September and October since records began in 1882.
Although there are a few storm systems to move through the next seven days, there doesn't appear to be much of a sign of snow for the city.
In the previous six years, the city has waited for a measurable snowfall into November on three other occasions.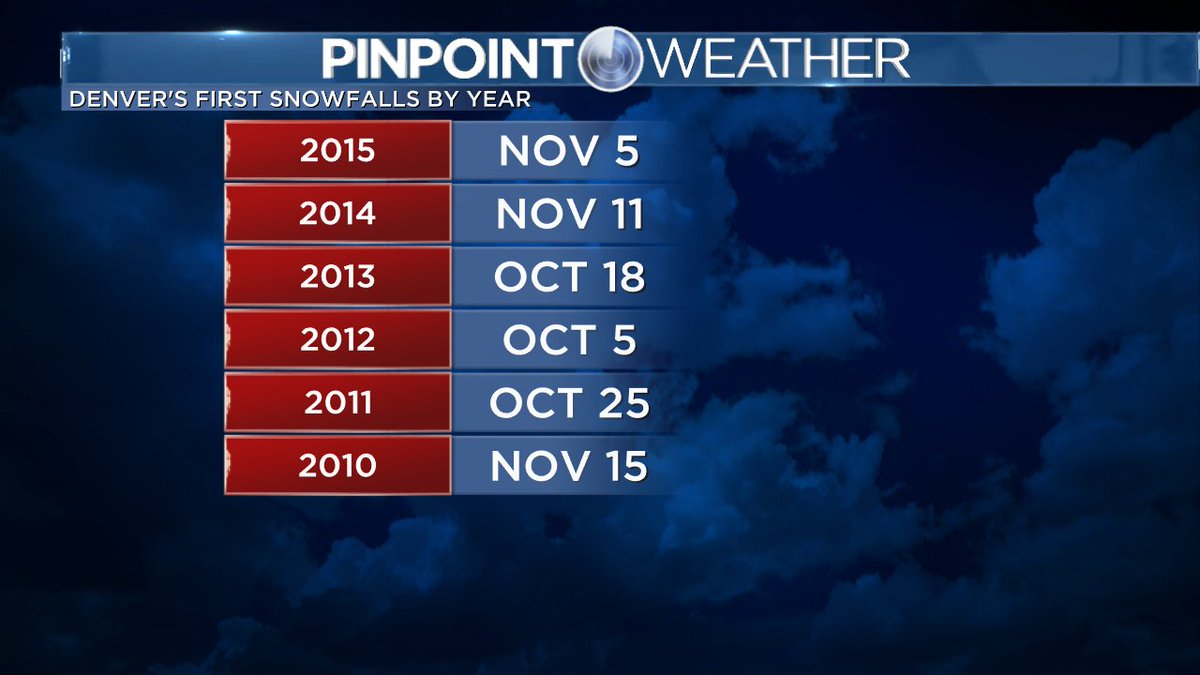 The late start to a snow season does not necessarily imply the season will be dry. Last year, there was no snowfall measured until Nov. 5 and yet the season ended with 73 inches of snowfall, 16 inches above average.
However, the odds are tipped toward the side of less-than-average snowfall. Of those 12 snow seasons with no snow until November, 10 ended with less than average snowfall. Denver's average is 57 inches.
Based on history, the city has never recorded a year when there was no snow until December. The latest first snow in Denver is Nov. 21, set in 1934.
Of the foreseeable storm systems — one overnight, another Friday night and a third early next week — there is a very low chance of snow for Denver with each.
AlertMe