Urban Decay deletes tweet of ad showing marks on wrist in 'Razor Sharp' eyeliner
An edgy makeup company's new ad has people questioning whether they're trying to glamorize self-harm. Urban Decay tweeted the ad on Wednesday and removed removed it Thursday.
The ad for "Razor Sharp" eyeliner showed a wrist marked with more than a dozen colored lines.
Almost immediately, people on social media began drawing dark comparisons to the dangerous behavior of cutting, or self-mutilation, and people on both sides of the debate were quick to show their claws.
One Twitter user replied to the tweet with a photo of the cutting scars on her arm.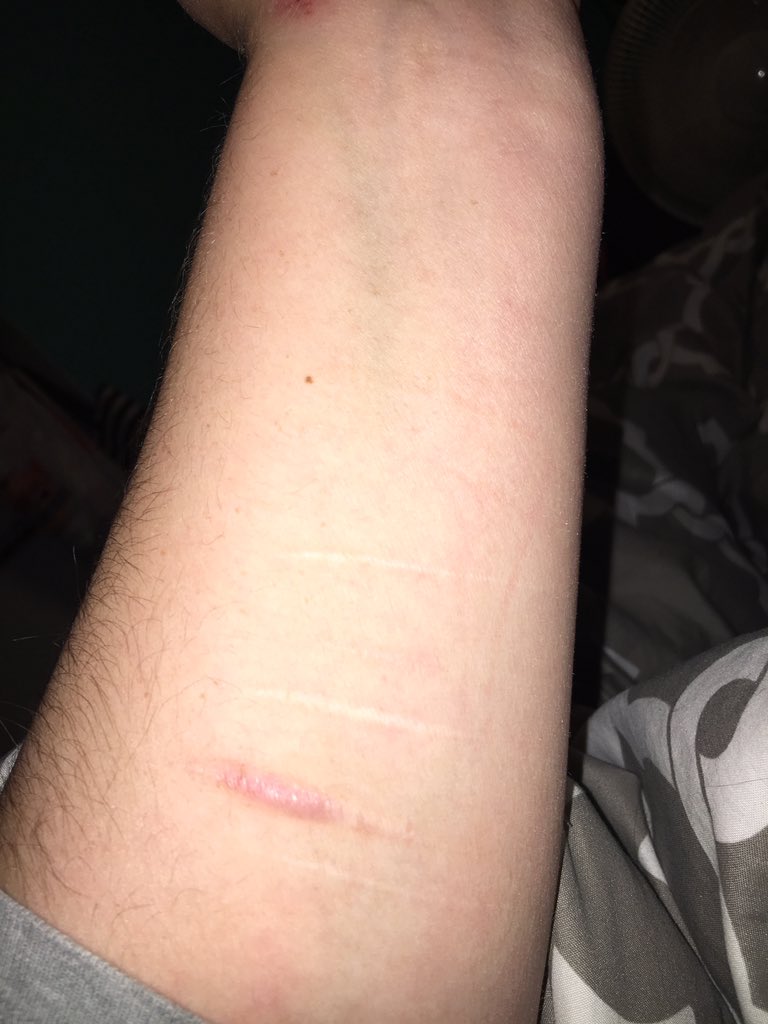 To that, another Twitter user replied, "difference being they are selling their product that's called razor sharp and this is just attention seeking."
While many expressed their shock and distaste, many others defended the ad.
"Hey UD, who on your PR was like.. you know what everyone loves? a good self harm joke," @charizarder replied to the tweet.
"This is such poor taste and horrible advertising. Not cool at all," @kaity_mua wrote.
"As someone who has suffered through dealing with self harm…I'm not offended or triggered by this at all. Swatches are always done on wrists/arms and they were referring to what the product is called. I personally don't think this was on purpose at all," wrote @RebeccaSeals.
"You literally wanted people to be offended for free PR. This is disgusting, I hope your unethical strategy back lashes," @icybrunettte responded.
"The product is called "Razor Sharp" in reference to the thinness of the eyeliner. Don't be dense," @C0ffeeNCupcakes wrote.
"The fact that people think this is a self harm joke is beyond ridiculous. This is where/how I test ALL makeup," @QueenOceanChild wrote.
Many people called for Urban Decay to delete the tweet, or their whole account.
Urban Decay responded to the criticism on Wednesday, and it now appears that they have deleted the tweet.
The Mayo Clinic describes cutting as "an unhealthy way to cope with emotional pain, intense anger and frustration."
AlertMe